Malezas del Sur_2016-2019-Escuela 4-246. Técnica, El Cerrito. San Rafael. Mza
Latest version published by Museo Municipal de Historia Natural de San Rafael, Mendoza. Argentina on Jun 3, 2019 Museo Municipal de Historia Natural de San Rafael, Mendoza. Argentina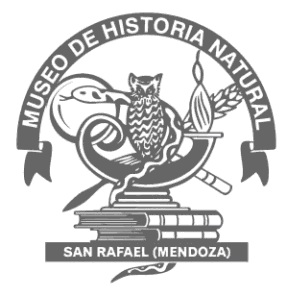 Este recurso cuenta con 23 especies de Malezas, las mismas fueron recolectadas durante las campañas 2016, 2017 y 2019 con estudiantes de la tecnicatura en producción frutihortícola, de la Escuela 4-246 del Distrito El Cerrito, ubicada en el Departamento de San Rafael, Provincia de Mendoza. Este set de datos se irá ampliando con los trabajos que se vayan realizando en todos los años de cursado para el espacio curricular, Bases Biogropecuarias. Aportará no solo, conocimiento sobre las malezas de la zona, sino también será un elemento accesible desde la Web para estudiantes y productores de la zona. Cada registro contará con una imagen del ejemplar herborizado por los alumnos, así de esa manera mejorar la identificación en campo.
Data Records
The data in this occurrence resource has been published as a Darwin Core Archive (DwC-A), which is a standardized format for sharing biodiversity data as a set of one or more data tables. The core data table contains 28 records.
This IPT archives the data and thus serves as the data repository. The data and resource metadata are available for download in the downloads section. The versions table lists other versions of the resource that have been made publicly available and allows tracking changes made to the resource over time.
Downloads
Download the latest version of this resource data as a Darwin Core Archive (DwC-A) or the resource metadata as EML or RTF:
| | |
| --- | --- |
| Data as a DwC-A file | download 28 records in Spanish (7 KB) - Update frequency: as needed |
| Metadata as an EML file | download in Spanish (8 KB) |
| Metadata as an RTF file | download in Spanish (7 KB) |
Versions
The table below shows only published versions of the resource that are publicly accessible.
Rights
Researchers should respect the following rights statement:
The publisher and rights holder of this work is Museo Municipal de Historia Natural de San Rafael, Mendoza. Argentina. This work is licensed under a Creative Commons Attribution (CC-BY) 4.0 License.
Keywords
Occurrence; Specimen
Contacts
Who created the resource:
Who can answer questions about the resource:
Who filled in the metadata:
Who else was associated with the resource:
Geographic Coverage
Recolección de ejemplares realizado en el Distrito el Cerrito, sobre calle Espinelli, en el terreno del Polideportivo N° 3
| | |
| --- | --- |
| Bounding Coordinates | South West [-34.566, -68.305], North East [-34.553, -68.288] |
Taxonomic Coverage
La mayor parte de los ejemplares han sido clasificados hasta el Taxón de Especie.
Temporal Coverage
| | |
| --- | --- |
| Start Date / End Date | 0018-12-07 / 0016-02-07 |
Collection Data
| | |
| --- | --- |
| Collection Name | Colección de Malezas de la Zona de "El Cerrito" |
Additional Metadata
| | |
| --- | --- |
| Purpose | Contribuir al estudio de la ecología de malezas y a su identificación taxonómica. |
| Maintenance Description | Material herborizado, preservado en el Departamento de Botánica del Museo de Historia Natural de San Rafael. |
| Alternative Identifiers | 9d978b15-63a3-4e5b-bc89-f9a6eddc7311 |
| | https://ipt.mincyt.gob.ar/resource?r=malezas_surmendoza2016-2019 |